The Senso art gallery was awarded the Good Life Art World trophy by the prestigious business magazine Forbes Romania, during the Forbes Life Awards 2021 Gala, an event that celebrated the "beautiful life" and that took place, after a long time, in front of the public.
During the same gala, Anca Vlad, founder and president of the Fildas-Catena Group, "a leading figure in Romanian business and a legend in entrepreneurship", as stated by the organizers, received the Good Life Personality award.
"I am very happy to be with you tonight. It's my first public appearance since the pandemic broke out. I also had an epiphany during this period: God, what a beautiful planet we have! It was a period of 2-3 months in which I had the revelation of the beauty of nature. After that, obviously, the lack of social activity began to be felt. It was a time when I managed to reconnect with dear friends. Unfortunately, I lost dear friends, I lost people with whom I had beautiful projects. It is hard to accept that this beautiful life, on this wonderful planet, will eventually break away from us. And that certainly made me have a different perspective on life: we need to do better, we need to pay more attention to things that seem minor, but are actually so important to our lives," said Anca Vlad, when picking up the prize.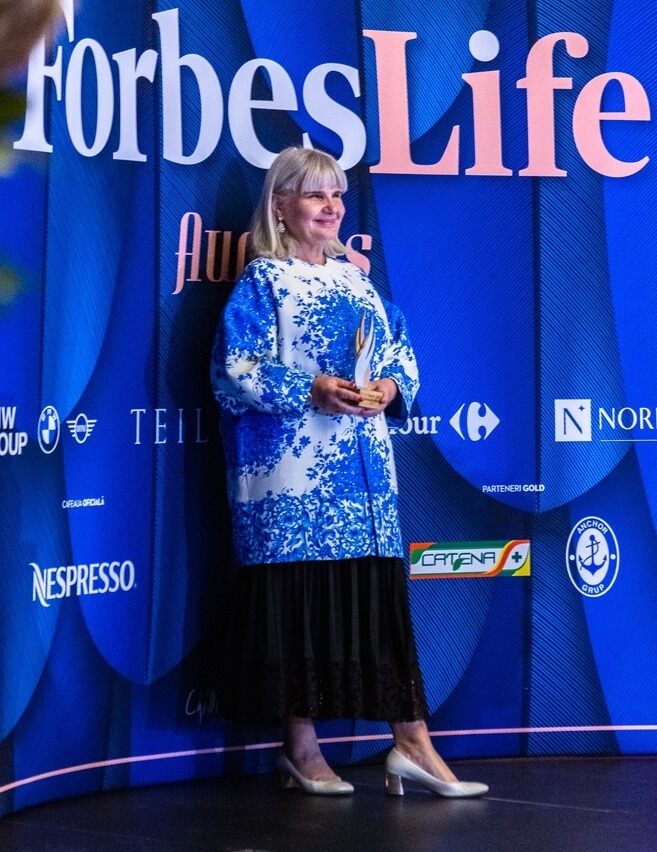 According to Forbes Romania, the awards of this edition were dedicated to all those brands, people and initiatives that, during an extremely difficult year, created and honored the good life, lived beautifully. Forbes Life aims to bring to the attention of Romanians the art of living beautifully – which does not necessarily mean luxury and expensive things, but the joy of seeing the beautiful part of life, small pleasures, good deeds and all the ingredients that make up a beautiful life.
"The Senso Gallery aims and succeeds in really supporting Romanian artists and giving us beauty, through innovative and creative programs", motivated the organizers the decision that was the basis for the Good Life Art World award, a celebration of art in a year in which public access to museums, galleries and performance scenes could be done almost exclusively online.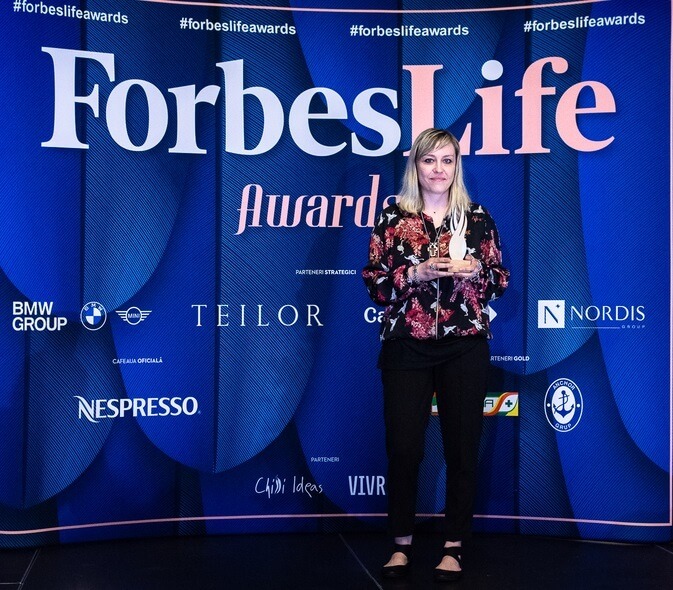 "We had many beautiful projects throughout the pandemic, which had great success and a very large audience. We also have many plans for the future, such as the creation of a virtual gallery and a series of projects for young people and children. We will continue to inspire you, to surprise you, to attract you to the world of art through communication, creativity and dedication ", said the artist Ana Andronic – Buzu, art director of the Senso Gallery.
Senso Gallery is supported by Fildas Art and Catena, through the Catena for Art program.